In need of Auto Service in the Glenwood Springs Area? Come to Audi Glenwood Springs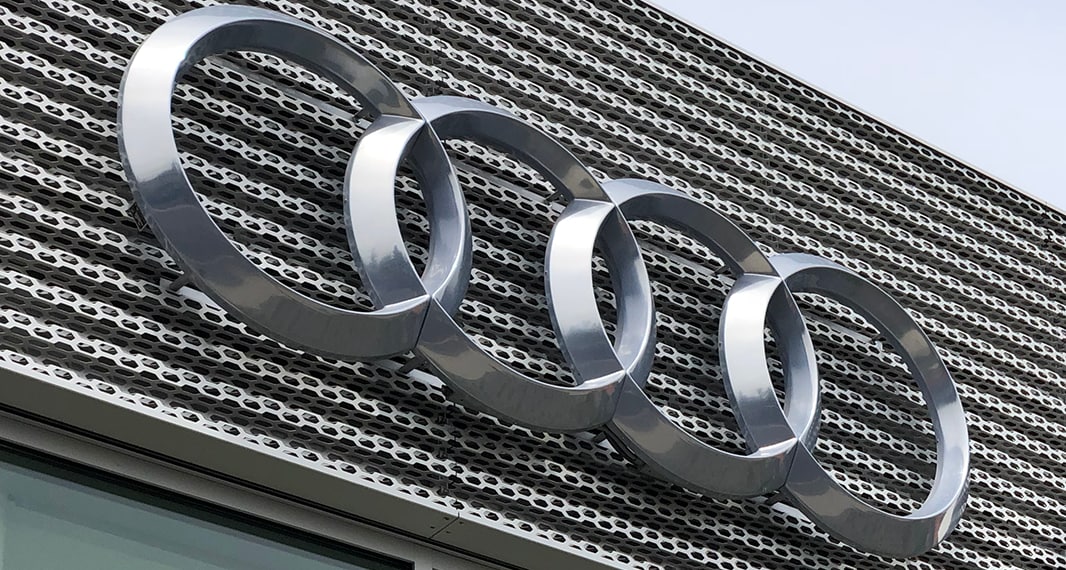 At Audi Glenwood Springs we are grateful to have you as a customer. Whether you purchased your Audi here or at another dealership, we welcome you to have your vehicle maintenance or repair here at our service center.
We have an extensive inventory of Audi parts, making repairs more time efficient. In addition, we employ only highly-trained automotive technicians, skilled in repairing your Audi vehicle specifically. While you certainly can have your vehicle serviced at any number of garage or service centers, you'll find the care and attention to detail surpassed at our efficient service center.
In the short-term, it may seem like a time savings to bring your vehicle to a local garage on your lunch break. However, service centers often don't keep a stock of specific parts for each type of car that they deal with, which means more time and hassle for you as you wait for repairs. Additionally, general automotive technicians may not have the specific knowledge needed to properly care for your Audi vehicle, the way that our certified technicians do.
Whether you're in need of an oil change or a brake check, a rotor replacement or an air filter update, a tire rotation or any other service large or small, you'll be pleased with your service here.
We hope you'll consider making the next appointment for your Audi here at Audi of Glenwood Springs. We'd love the chance to show you that bringing your vehicle in for repair or maintenance doesn't have to be something to dread, but can instead be a positive experience. 
Located conveniently in Glenwood Springs, CO, we look forward to taking care of all your Audi repair and maintenance needs. We happily serve the areas of Aspen, and Vail.


Audi Glenwood Springs Offers Professional Service with a Wide Range of Amenities
Your Audi vehicle is your baby, and you wouldn't trust just anyone to service or repair it. Audi Glenwood Springs has factory-trained technicians who know all about your Audi car or SUV. We have all the latest tools and diagnostic equipment to work on it, along with genuine Audi parts that were designed specifically for your Audi vehicle. We know your time is valuable, so we always strive to get your Audi vehicle back on the road as quickly as possible. But if you do have to wait for a little while, it's nice to know that Audi Glenwood Springs has service amenities that can make the process as easy and enjoyable as possible.
Priority service appointments
Free Shuttle service 
Free Car Wash with a service visit
Free Road Hazard with Tire purchase
Free Multi-Point Inspections
Free Loaner Cars (when available)
Free Refreshments and WIFI in our comfortable waiting areas
If your car or SUV is making unusual sounds or struggling to start, it may be a sign that something is about to go wrong with it. Or, if the "Check Engine" light is coming on, you most likely need it serviced right away. Fortunately, the service center at Audi Glenwood Springs offers free multi-point inspections to help you determine what the problem is. Need new tires for your Audi? We also offer free road hazard coverage with your tire purchase. We understand that being without your vehicle can be a hassle, and we provide same-day service in most cases. But if there's a more significant problem that requires us to keep your vehicle all day or overnight, free shuttle service is offered, or even a free loaner car when available. We do priority service appointments when necessary, and each customer gets a free car wash with a service visit. Waiting for your car to be serviced or repaired is a breeze at Audi Glenwood Springs because we offer free refreshments and Wi-Fi in our comfortable lobby. 
Our service center is located along the scenic Colorado River, with a paved path available so you can go on a walk if you choose while your vehicle is being serviced. We even make scheduling your appointment easy, with our online "schedule service" form that lets you set your appointment from anywhere, at any time. Schedule your appointment with us today, and enjoy a wide range of service amenities from Audi Glenwood Springs.