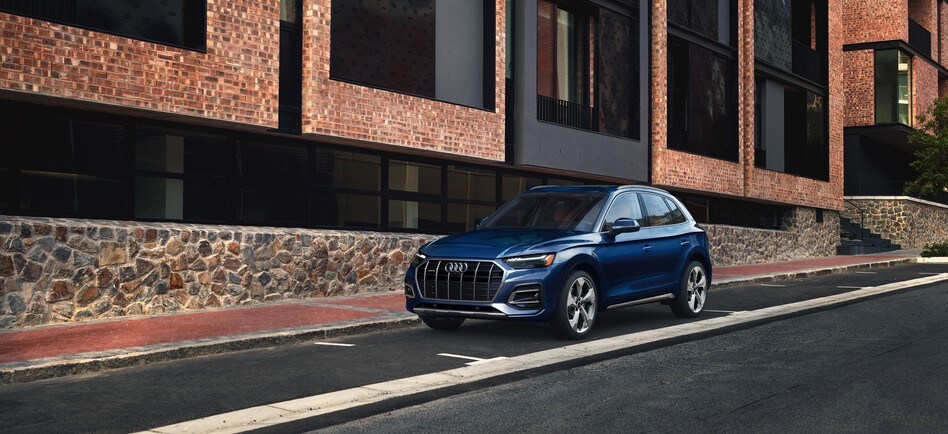 The New 2021 Audi Q5 is at Audi Glenwood Springs
Are you wondering where to buy the new 2021 Audi subcompact luxury SUV? Audi Glenwood Springs has a full lineup of the all-new 2021 Audi Q5. Please come to our dealership in Glenwood Springs to view and taste every new feature of this vehicle. You will never go wrong with us because we are the leading luxury car dealership near Vail.
What's New in the 2021 Audi Q5?
Both the interior and exterior come with mid-cycle updates
Standard 12-volt mild-hybrid system on 2T trim models
Advanced MIB3 infotainment system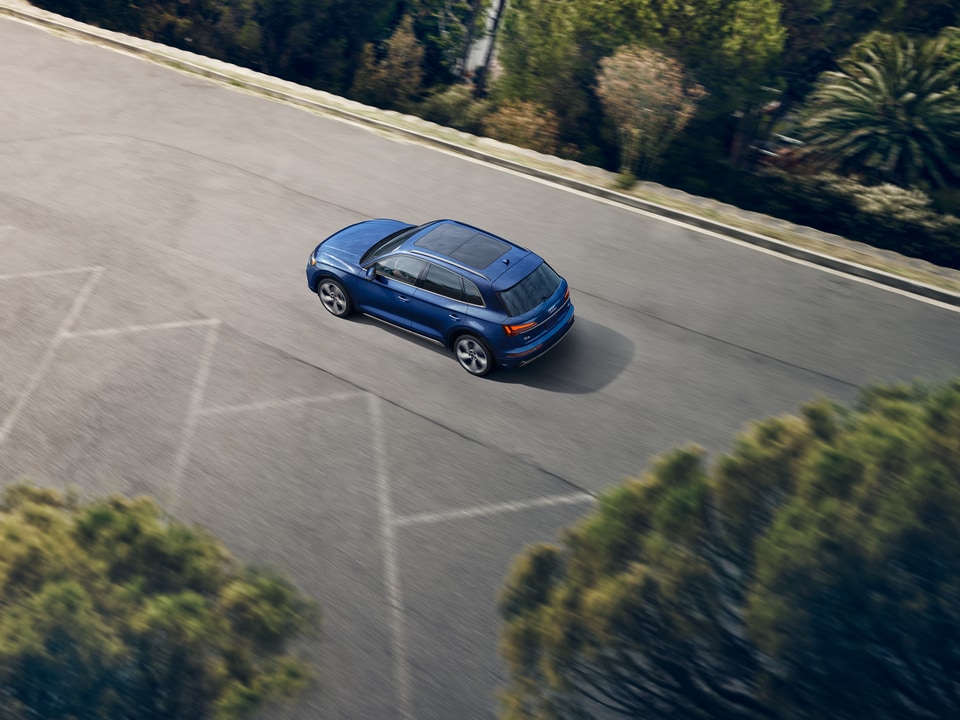 2021 Audi Q5 Standard Features
The Q5 is available in three trim models, including the:
Premium
Premium Plus
Prestige
The base Q5 premium includes several premium features, including:
Leather upholstery
Tri-zone controls for the climate
LED headlights
Eighteen-inch wheels
Heated seats upfront
Keyless entry (with push-button start)
A power liftgate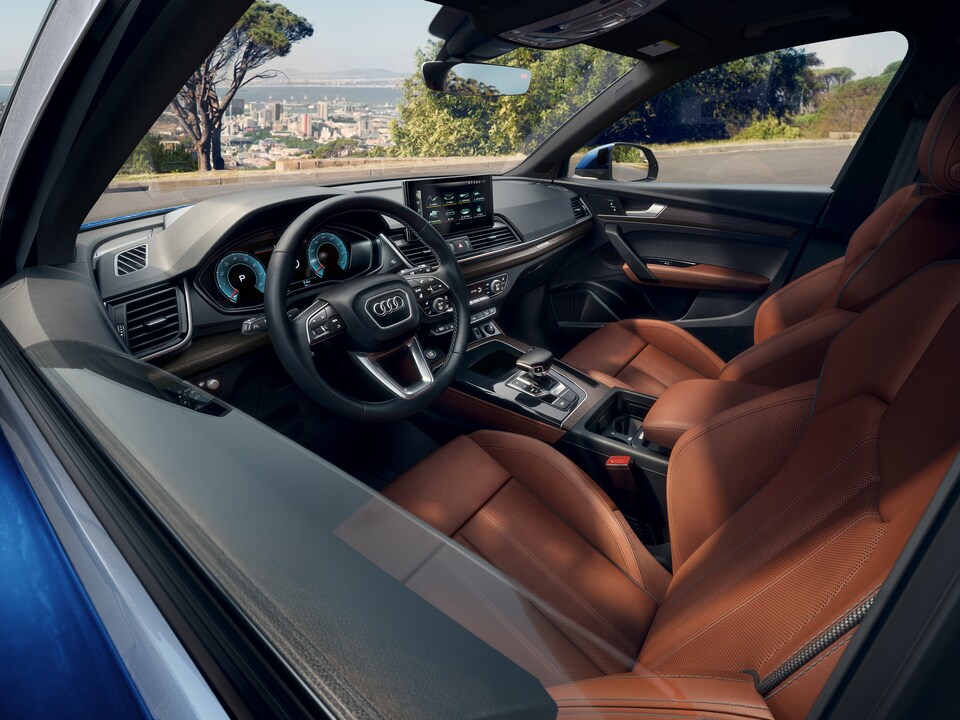 Engine, Transmission, & Performance
The new 2021 Audi Q5 features three powertrains. Standard is a two-liter turbocharged four-cylinder, Quattro AWD (All Wheel Drive), and a seven-speed automatic transmission.  The turbo-four engine generates 261 horsepower and 273 pound-feet of torque. This power is enough to scoot the new Q5 around town smoothly and quietly. The plug-in hybrid model includes an electric motor, increasing power output to 362 horsepower and of 369 pound-feet of torque.
If you are power-thirsty, you can choose the new three-liter V6, which puts out 349 horsepower and 369 pound-feet of torque. The engine pairs an eight-speed automatic transmission, accelerating from 0-60 miles-per-hour in just 4.7 seconds.  This luxury crossover has a perfect suspension that makes it ideal for all road conditions in Aspen. The steering wheel is accurate and responsive, enabling you to control the vehicle while driving at high speeds smoothly.
EPA-Estimated Fuel Economy
The Audi Q5 has an EPA-estimated fuel economy of 22/28 miles-per-gallon (city/ highway). The plug-in hybrid earned 25/29 miles-per-gallon, just a shade more efficient than the traditional gas-powered engine.
Interior
The new Audi Q5 features a two-row seat, accommodating up to five passengers. Here again, the 2021 Q5 boasts a blend of high-tech features and comfort. At the dashboard, upfront is a 10.1-inch display unit with drive-mode adjustments and intuitive climate controls.  Unlike its close rivals, leather upholstery comes standard in the new Audi Q5. The rear-seat legroom in this segment is about mid-pack. The cargo room measures 25 cubic feet. However, you can fold the rear seat to increase the cargo space to 53 cubic feet.
Exterior
The new Q5 comes redesigned with the following features:
Horizontal trim LED taillights at the back
18-inch wheels in all models
19-inch for plug-in trim models
LED headlights
The Q5 infotainment feature also includes a 10.1-inch display, Apple CarPlay, Android Auto compatibility, and a seven-inch driver screen.  Premium trim models include a Virtual Cockpit Plus, a top-view camera, active lane-keep assist, panoramic sunroof, and adaptive cruise control.
Topline Prestige trim models acquire features such as ventilated front seats, a head-up display, navigation, LED headlights (matrix-design), and a Bang and Olufsen audio system. If you come from Telluride, please make your way to Audi Glenwood Springs and test drive this subcompact luxury.
Safety Tech Features
In terms of car safety, the new Q5 has the best rating, according to IIHS. The safety amenities with this new SUV comprise of the following advanced features:
Auto-Emergency Brakes (with forwarding collision warning)
Standard Blind-Spot Monitors
Traffic Alert for Rear Cross
Side Impact Airbags
Rear Crash Protection
Adaptive Cruise Control
Schedule a Test Drive
If you come from the greater Grand Junction area, please drop by any of our dealerships within your reach to check out this new luxury SUV. Our team will receive you and answer all your questions. However, you can browse our online hub for more details from the comfort of your home in Aspen.  For more information, please call or contact us online at Audi Glenwood Springs today!