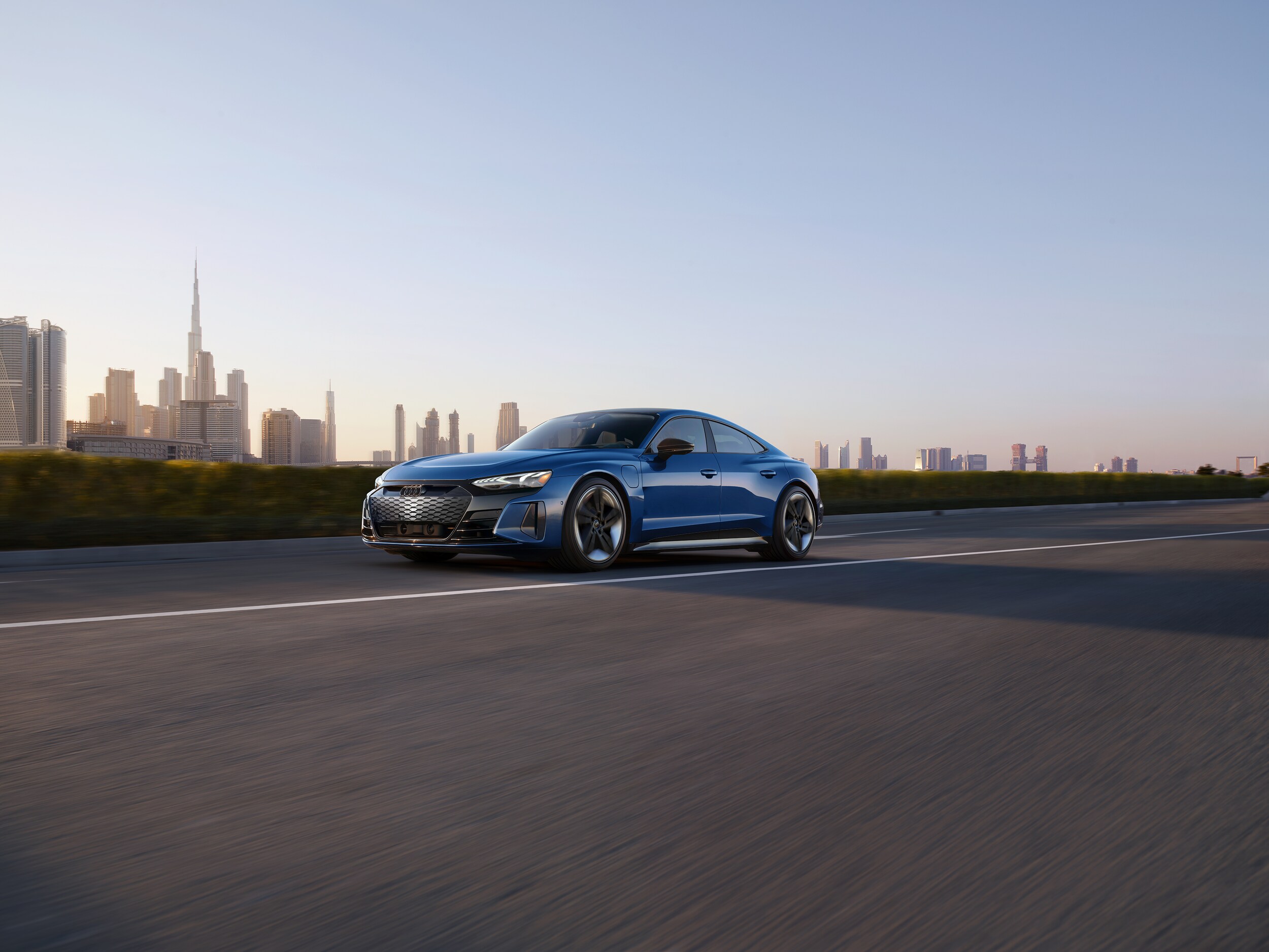 From the efficient, high-performance Audi e-tron GT to the restyled Audi A3 luxury sedan, 2022 brings several key changes and updates to Audi's lineup. The 2022 Audi lineup features bold redesigns, brand-new vehicles, and newly introduced equipment. At Audi Glenwood Springs, we are here to help you familiarize yourself with the latest upgrades and key additions to Audi's luxury lineup. Stop by our Colorado Western Slope Audi dealer today for an exclusive look at our 2022 models!
Introducing the All-New Audi e-tron GT
Pairing Audi's luxury style and comfort with precise Quattro engine capability, the new e-tron GT offers unrivaled electric performance in the Western Slope. 800-volt charging capability allows you to go from 5% to 80% in around 20 minutes, with a full charge giving you around 230 miles of pure electric driving.
New Infotainment System
Most 2022 Audi luxury sedans and SUVs come with an all-new infotainment system. MIB infotainment continues to improve each year, and the latest model upholds this standard with a convenient, accessible display and control setup.
Brand-New Electric Luxury SUV
The all-new 2022 Audi Q4 e-tron offers an affordable luxury electric experience for the entire family. From its exterior style to its interior technology, the Q4 e-tron keeps every drive exclusive and immersive. Rear-wheel drive and Quattro All-Wheel Drive are both available for the Q4 e-tron, allowing you to personalize your experience from the ground up.