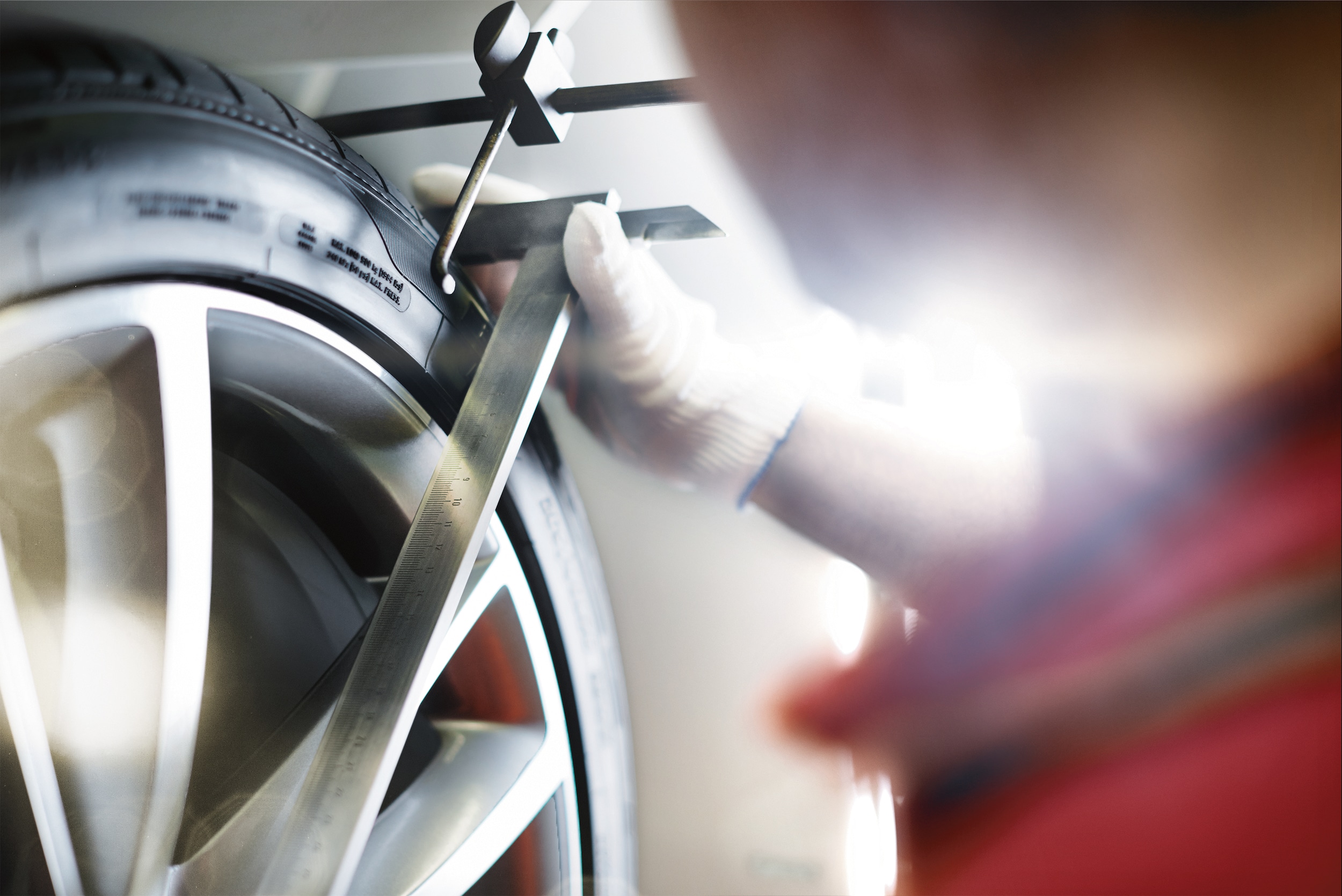 ​
Here at Audi Glenwood Springs; we pride ourselves in offering top-of-the-line winter driving enhancements to your Audi. We make it seamless for you to outfit your Audi to drive better during the winter months.
You'll feel more in control and confident knowing your Audi can power through snow, slush, ice, and mud. We offer a large selection of Audi Winter Wheel and Tire Packages so you can wake up to a snowstorm and get to the mountain feeling ready for the slopes. To learn more about all our packages offer, continue reading.
Why You Need Winter Tires
It's no secret that winters in Glenwood Springs bring an array of weather conditions to our roads. This is why you need the best quality tires to handle dicey road conditions.
We recommend Audi Original Winter Tires as your go-to tire. These specially designed tires are not only designed to work better in the winter but are engineered to match your Audi model for better performance.
These tires are best for conditions where the temperatures consistently go below 45-degrees.
Benefits of Audi Winter Wheel and Tire Packages
You'll have an easier time getting where you need to go when you choose Audi winter tires. When heavy precipitation is coming down from the sky and you need to get to work, you don't want to second guess if you are going to make it. With Audi winter tires you'll make it every time.
This takes away the stress of winter driving and offers you year-round Audi performance, which is what you deserve every time you get behind the wheel of your Audi.
Road Hazard Coverage
We'll lend you a helping hand when it's needed most. Sometimes the inevitable happens and you need assistance. Audi Winter Wheel and Tire Packages come with two years of Road Hazard Coverage. This coverage protects against damages on your tires caused by road conditions. Winter driving brings ice, salt, debris and other harmful materials that break down the components of your tires. With our 24 month coverage plan, you'll be covered the first year with 100% of the costs for replaced tires and 50% of the replacement costs the next year. It's important to maintain your tires to keep you, your passengers and others on the road safer.
Audi Winter Wheel and Tire Packages Available
There is a winter tire package for each Audi model. Listed below you can see the offered packages, each one coming with Audi Genuine Alloy Wheels because you deserve the best quality on the market.
A3S3 e-tron®
e-tron®
RS 3
A4
S4
allroad®
A6 allroad®
A5S5: 2010-2017
A5S5: All Variants, 2018 +
RS 5
S6
A6S6
A7S7: 2012-2018
A7S7: 2019-2020
A8S8
S8 plus
A8S8: 2019-2020
Audi Q3
Audi Q5
Audi SQ5
Audi Q7
Audi Q8
TTTTS
TT RS
R8
Make an Appointment Today
Don't wait to have your Audi outfitted for winter. You won't find packages like this anywhere else in Glenwood Springs. We offer a state-of-the-art service center and Audi trained technicians. We know just what your vehicle needs to cruise through winter with ease.
You can make an appointment online or give us a call and we will happily assist you. With our flexible hours, we make it more convenient for you to make an appointment in your busy schedule. You can either stay and enjoy our warm lobby or you can utilize our free shuttle service.
If you have any questions, we welcome a phone call or a visit. We have just what you need to feel your best this winter season.