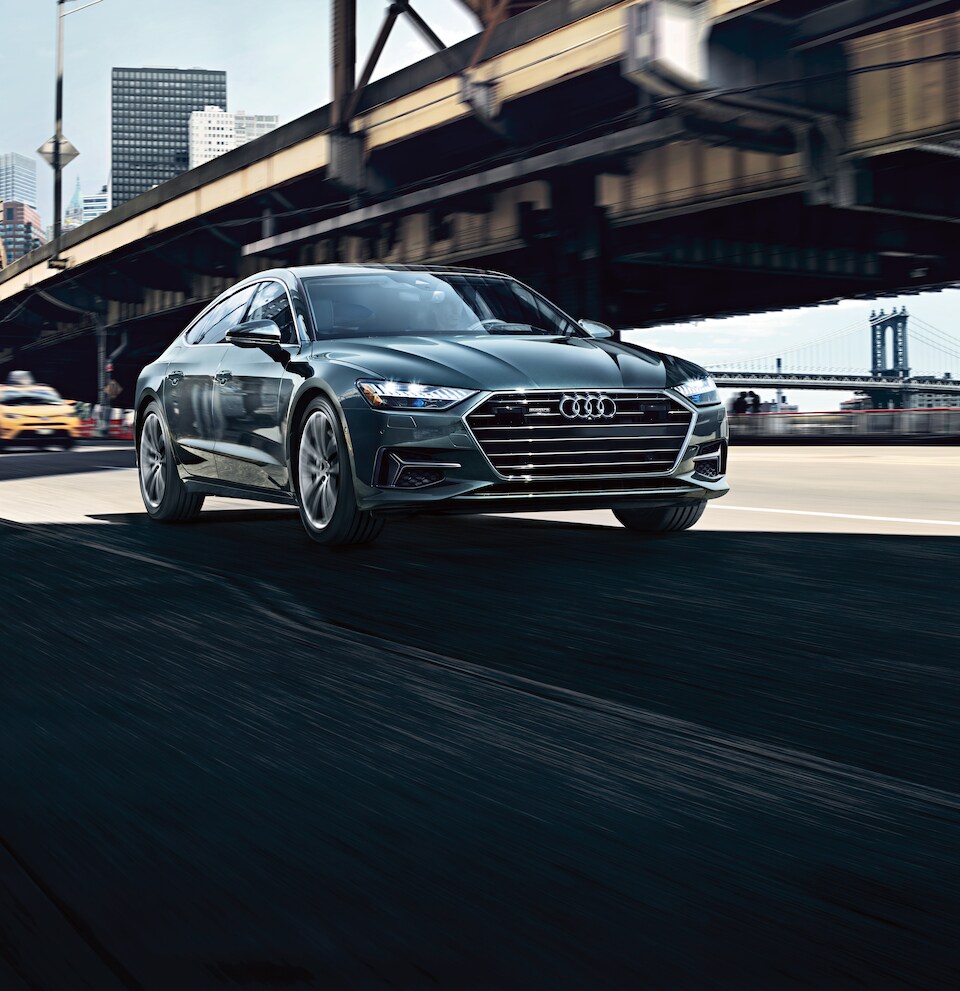 ​
When you drive an Audi vehicle, you can see firsthand how much time has been put into features that make the ride smoother, faster, and more efficient.
Nowhere is this superior engineering more evident than in the Audi A7 sedan. Drivers can look forward to 3 distinct trim levels of the Audi A7: the A7 Premium, the A7 Premium Plus, and the A7 Prestige which is the most powerful and technologically updated of the bunch.
The Audi A7 Prestige: A Brief Breakdown of Features
Performance
The Audi A7 is equipped with a 3L 6-cylinder engine that can easily deliver up to an impressive 335 horsepower and up to 369 lb-ft of torque. The A7 can also accelerate from 0-60 mph in just 5.2 seconds and can reach top track speeds of up to 130 mph.
Design
The Audi A7 features sloping rear curves and chiseled lines giving it a distinguished and sporty look. These features, however, aren't purely aesthetic.
The Audi A7 Prestige trim level also features an adaptive rear spoiler that adds to the design and also enhances the aerodynamics of the vehicle. The spoiler will automatically raise from the back when the car hits close to 80 mph and will fall again when the speed drops. Drivers can also activate the spoiler from the interior with the simple touch of a button.
Availability at Audi Glenwood Springs
If you have any questions about the Audi A7 or any of its trim levels, please don't hesitate to call and speak with one of our experienced sales representatives today. And, if you live near Vail or Aspen, you are just a short trip away from our Glenwood Springs lot where you can view our cars in person and embark on a test drive.