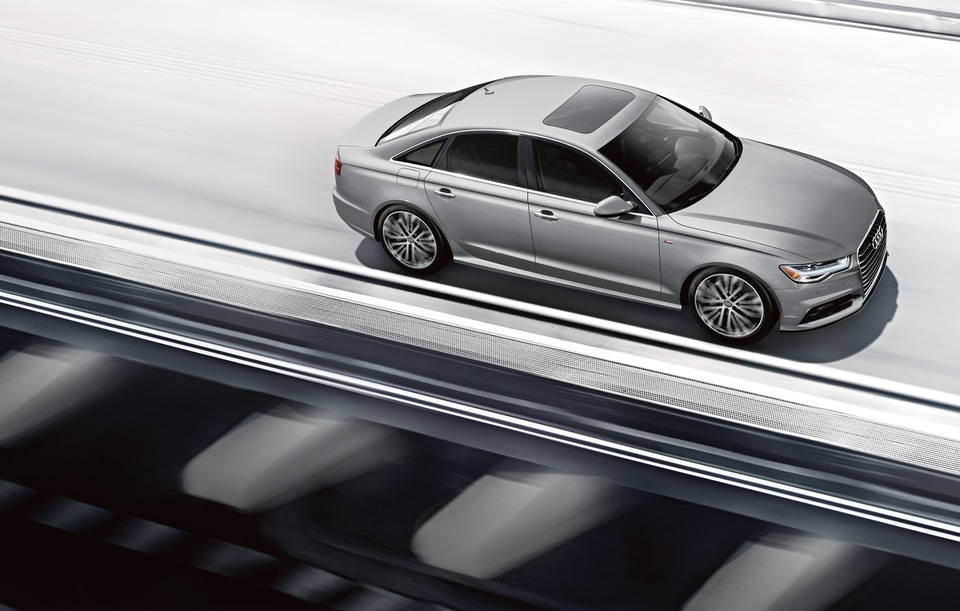 Test Drive This Audi Luxury-Performance Model at Audi Glenwood Springs
The Audi A6 sedan blends your favorite Audi characteristics with modern comfort and styling that you've come to expect from a premium-luxury brand like Audi. If you need quick getaways, stylish appearance and a roomy interior in the same sedan, the Audi A6 will amaze and entice you with its sleek design and incredible performance in all seasons and road conditions. Visit our Audi Glenwood Springs showroom today to test drive the new Audi A6 luxury sedan.
If you want to drive a luxury sedan that's spacious and comfortable on the inside, but captures the stylish appearance of a blisteringly fast European sports-car; then the Audi A6 sedan is designed and equipped to blow you away. Seeing one on the streets of Colorado is almost as exciting as sitting inside the cabin or getting to feel the acceleration push you back in the driver's seat. Test drive the incredibly exciting new Audi A6 sedan today at Audi Glenwood Springs, and see why drivers from Edward to Grand Junction are being blown away by this Audi performance-luxury sedan. We hope to see you soon at Audi Glenwood Springs.